There are various titles and names I use to describe myself. Husband, Father, nerd, musician, etc. After reading Luke 11 recently, there is a phrase that I want to be known by.
Shamelessly Persistent.
This chapter begins with the disciples asking Jesus to teach them to pray. The beautiful thing about this request is that it is in itself, a good and needed prayer. Asking the Father how to talk to him is paramount in learning to pray. Jesus then shows the disciples the Lord's prayer. His further teaching on prayer really stuck out to me.
He tells the story of a man (we'll call him Nick) who goes to his neighbor's house in middle of the night to borrow three loaves of bread since a friend of his just arrived. The neighbor tells Nick, "Are you crazy? It's the middle of the night and my family is asleep. I'm not going to unlock my door to give you bread." I'm paraphrasing but you get the idea that he sees Nick as a nuisance. Real life Nick would have said "Sorry" and quickly ran back to his house. And then avoided eye contact with his neighbor for a couple of days. The Nick in this story is not giving up because he needs the bread. The neighbor eventually gives in, not because they are good friends but because he wants to get rid of Nick (like most people do).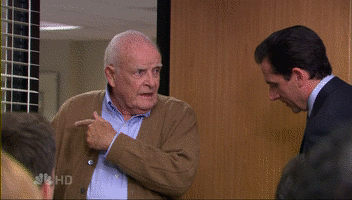 This story is an amazing example of what our attitude about prayer should be. There are 3 points that stood out to me in this story.
When we approach God, it's important for us to come to Him with bold prayers. We are co-heirs with Christ and children of God. I don't want my children to come to me with a request while doubting that I can do it. I want them to know that I will do everything I can to help them. I want them to know that since they are my children, I will move heaven and earth for them.
He came to his neighbor for bread. He came for sustenance and knew where to find it. He came asking for something that was needed and couldn't live without.
He came for his friend. He knew his friend would be hungry after his journey and petitioned his neighbor on his behalf. We too have to take our moments in prayer on behalf of those around us.
The neighbor was displeased with Nick for bothering him with such fervency but God is pleased when we come to Him with a fervent, unrelenting prayer life. What I love about the phrase, Shameless Persistence, is the word shameless. There is no consideration for how you will be perceived. The more we let go of how our actions will affect us and focus on how God will affect us, we will have a deeper desire to seek Him.
This is the song I was listening to while writing this.